Mountain Home Public Schools will host an Employee Recruitment Fair on Thursday, February 2 in Dunbar Auditorium from 3:30 to 7 p.m. During this event, all school buildings and departments will be represented. Prospective employees can visit with leaders from each school campus as well as leaders from the maintenance, custodial, food service, transportation and technology departments. Representatives from the district's human resources and benefits departments will also be available to discuss the application/hiring process and available benefits. Feel free to bring a resume to the event if you have one – especially if you are interested in a teaching position. Contact Mrs. Dewey at 870.425.1201 if you have questions!

Mountain Home High School Band students are at the Arkansas School Band & Orchestra Region VI Honor Band Concert at Arend Arts Center in Bentonville.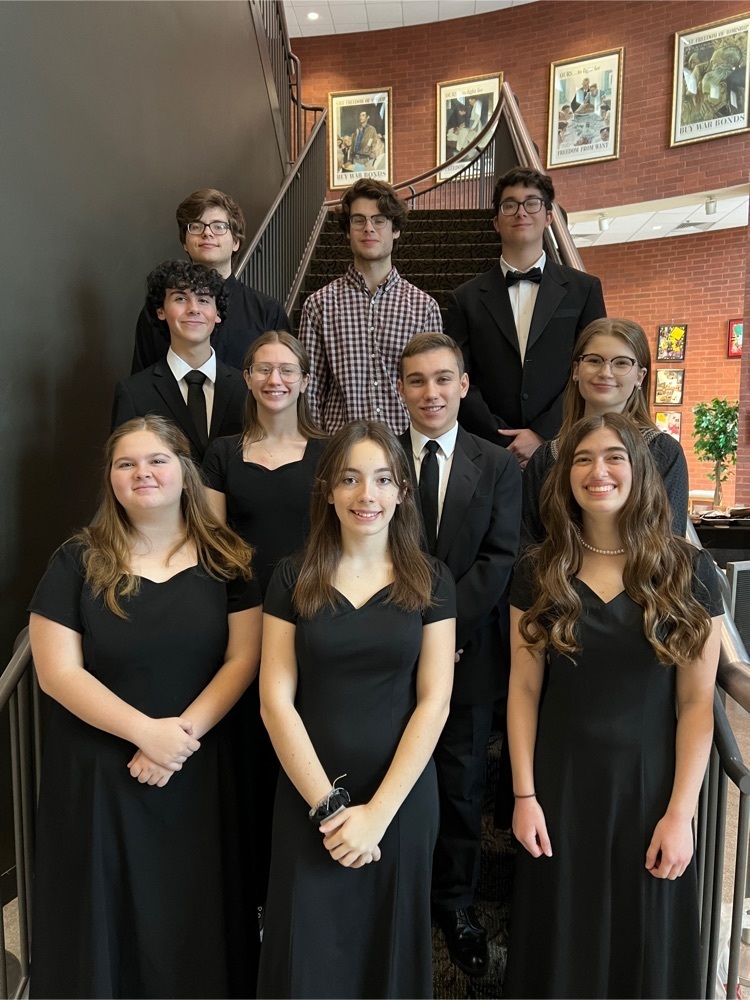 Pitch In For Kids is January 27! Help The Call of Baxter County by bringing socks or pajamas for kids in foster care on January 27 to the Bombers Basketball games. The items will be tossed on court during first timeout of the boys' game!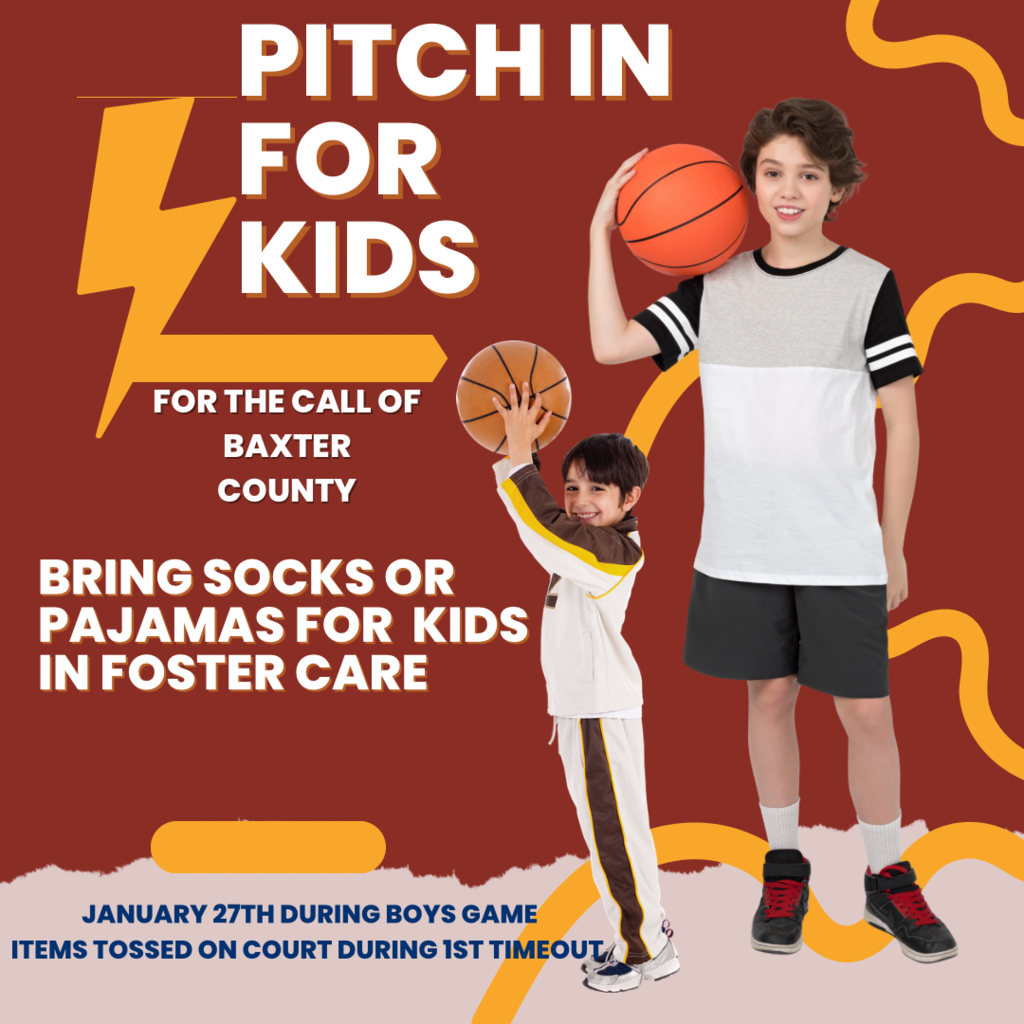 Don't forget about our Community Reading Day on Monday, Jan. 23 from 8-8:23 a.m. as a part of our MHPS "23 in 23" Reading Initiative! We look forward to reading with you! Add your reading pictures to the pinned post on our @BombersMH Facebook Page!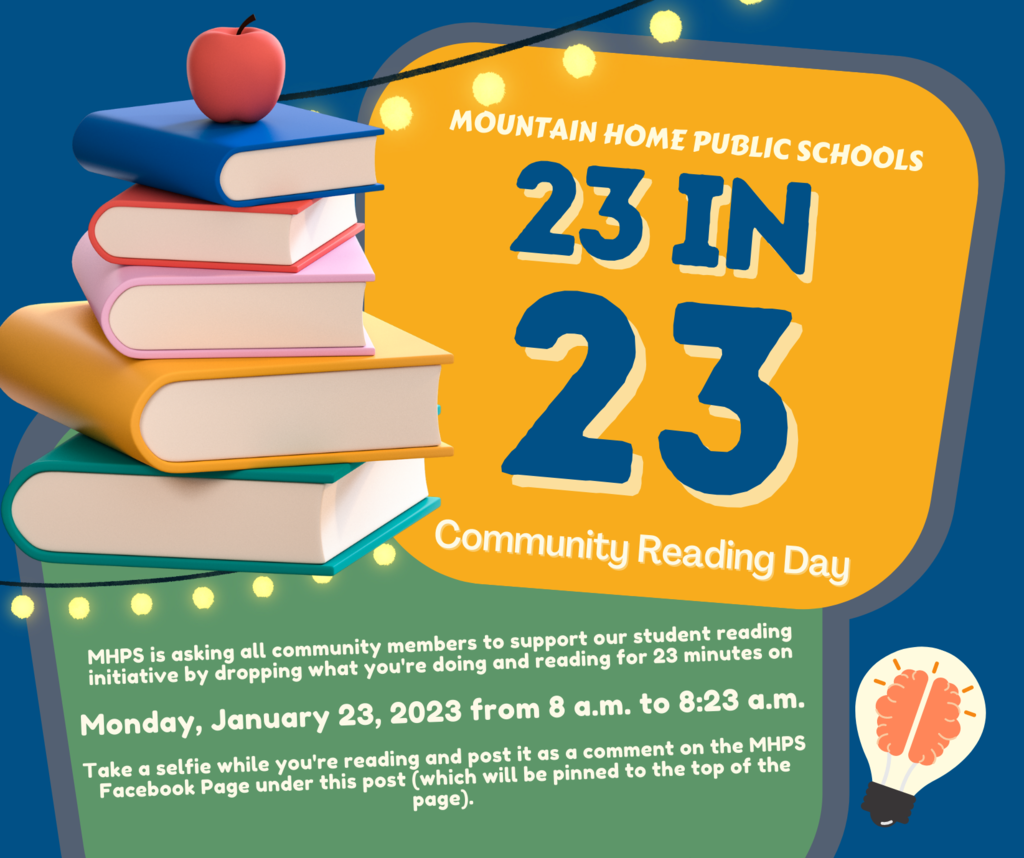 Youth Center Valentine's Dance on Feb 4. for grades 6, 7, and 8.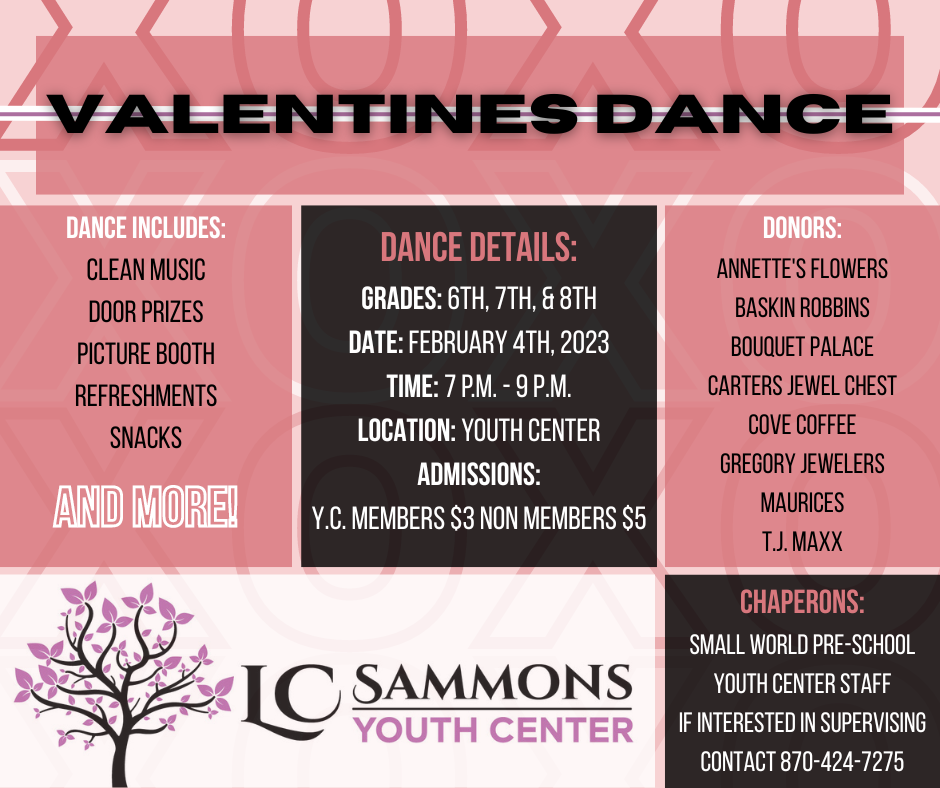 MHHS Sweetheart Court 2023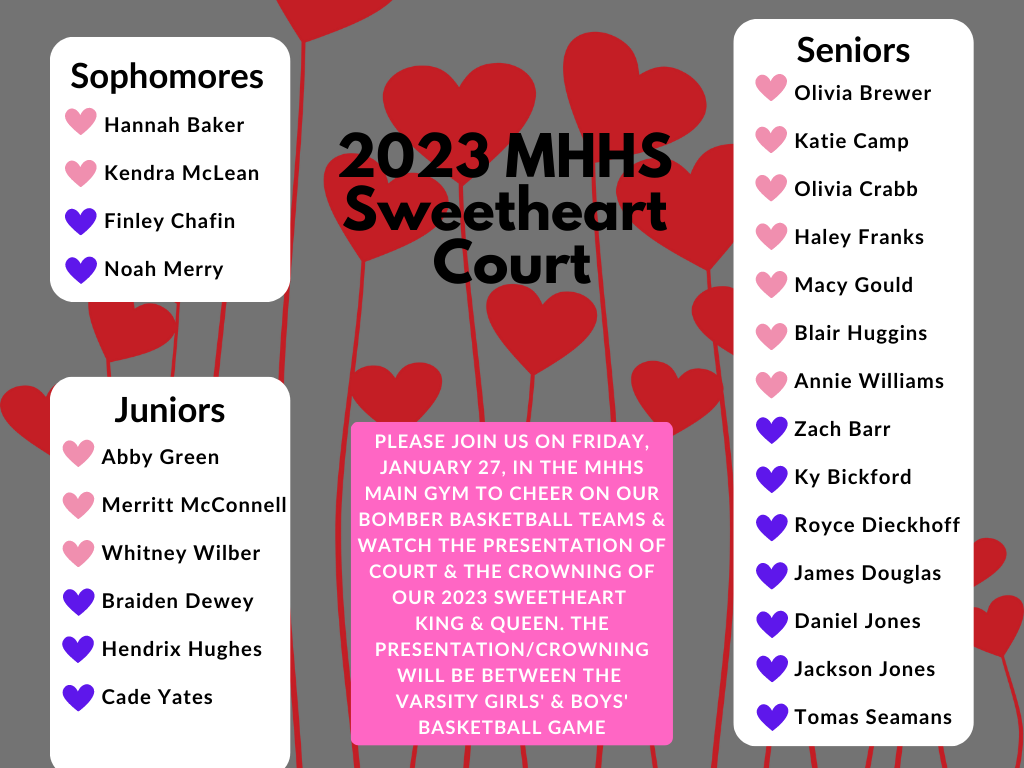 Mountain Home Public Schools will not be in session on Monday, January 16 in observance of Martin Luther King Jr. Day.

The Army National Guard visited 11th and 12th grade English classes this week. Their presentation, "Wake-Up Call" encouraged students to set goals and make a plan to achieve those goals. Students explored pathways they can follow after high school, from entering the workforce to pursuing further education to entering the military service.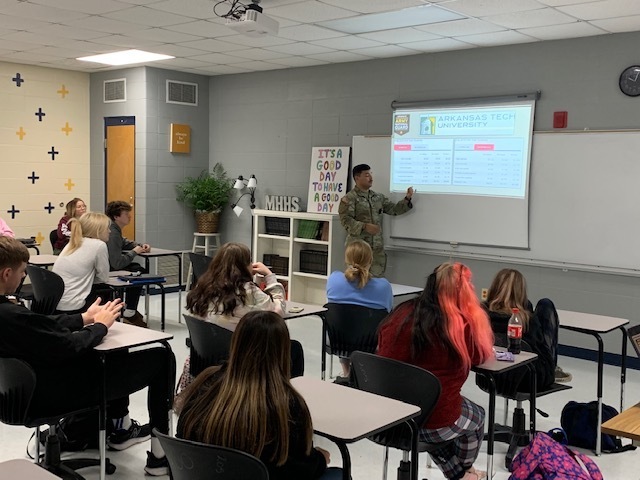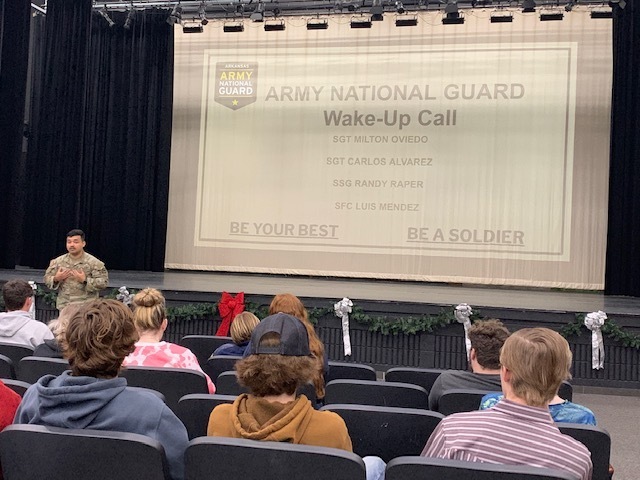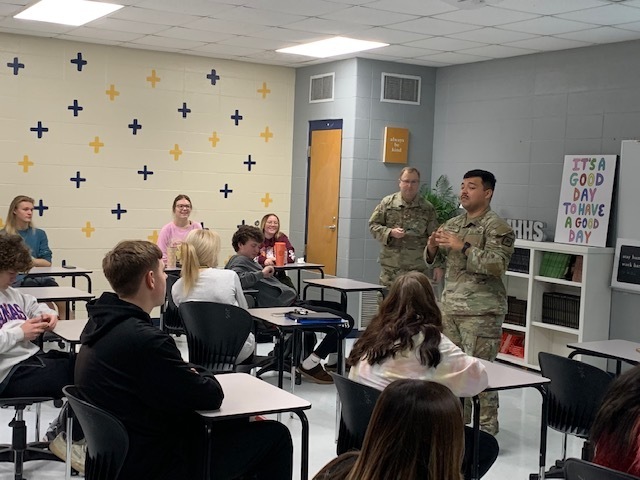 Thanks to SROs Campfield, Recktenwald, and Hilton for completing a 3-session self-defense course with Heather Hatman's mentees in Mr. Ingle's Advisory at MHHS! What a fantastic learning opportunity!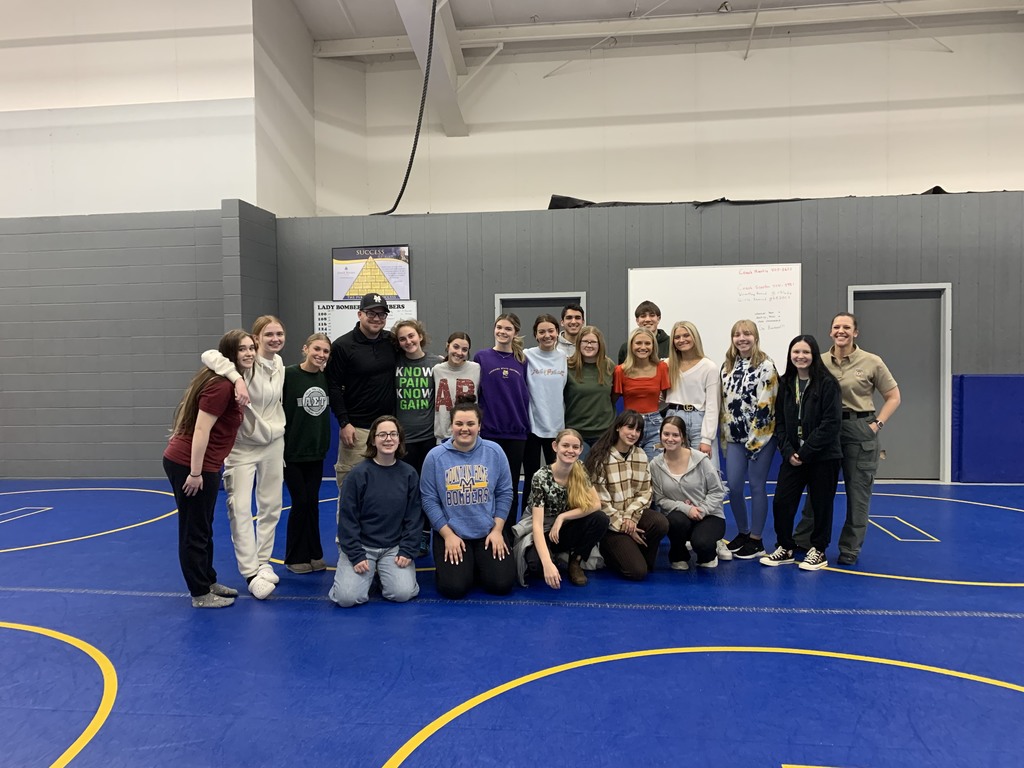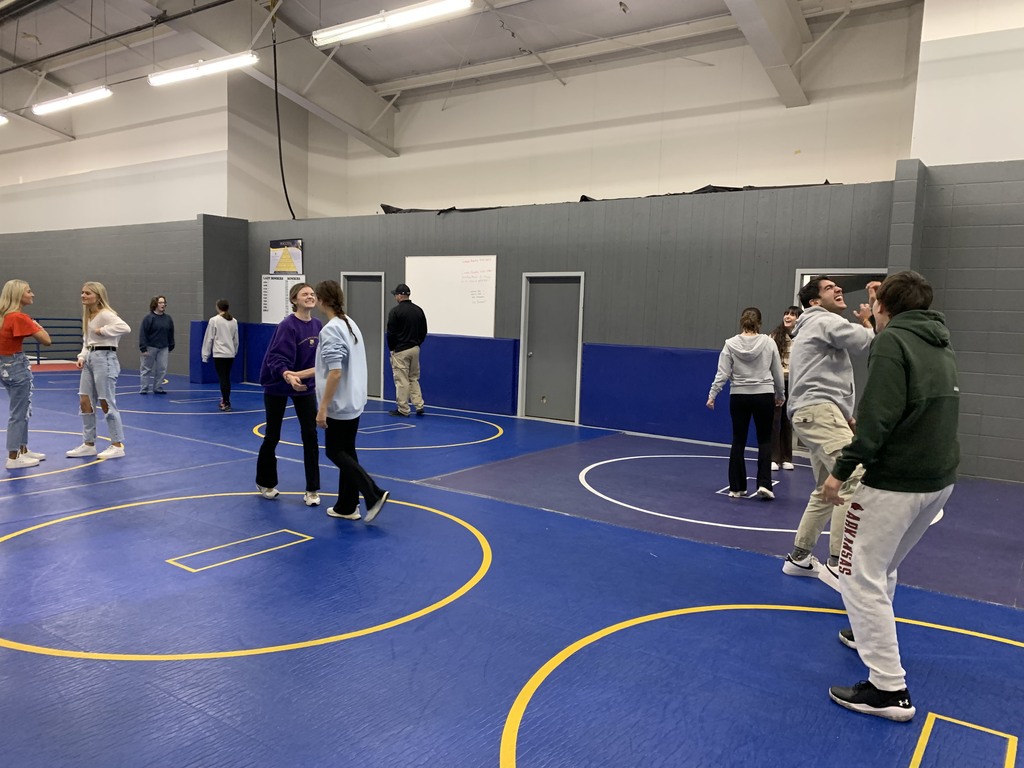 It's time for the Annual Elks Hoop Shoot! What a fun event!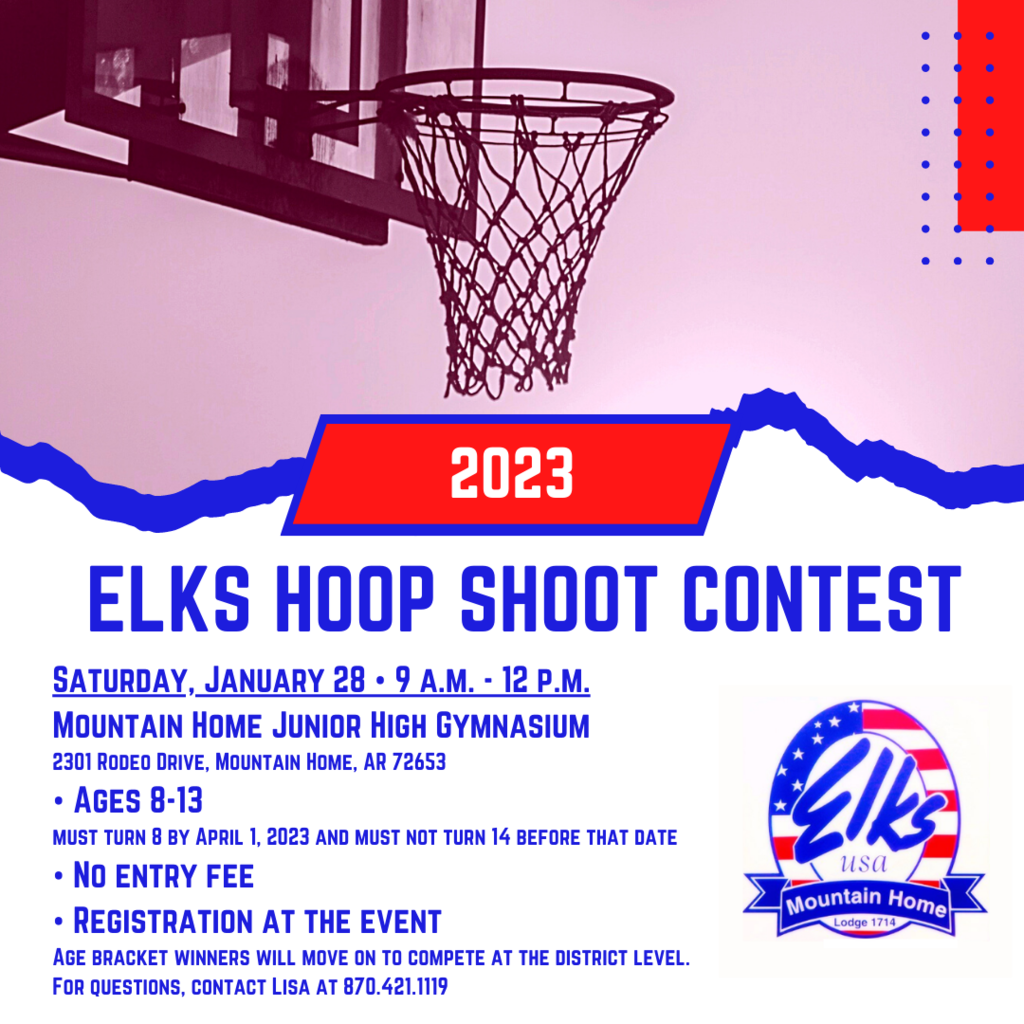 A quick reminder: MHPS does not accept Valentine gift deliveries to our buildings. However, we do encourage you to patronize one of our fantastic local gift/floral shops to purchase gifts to give at home.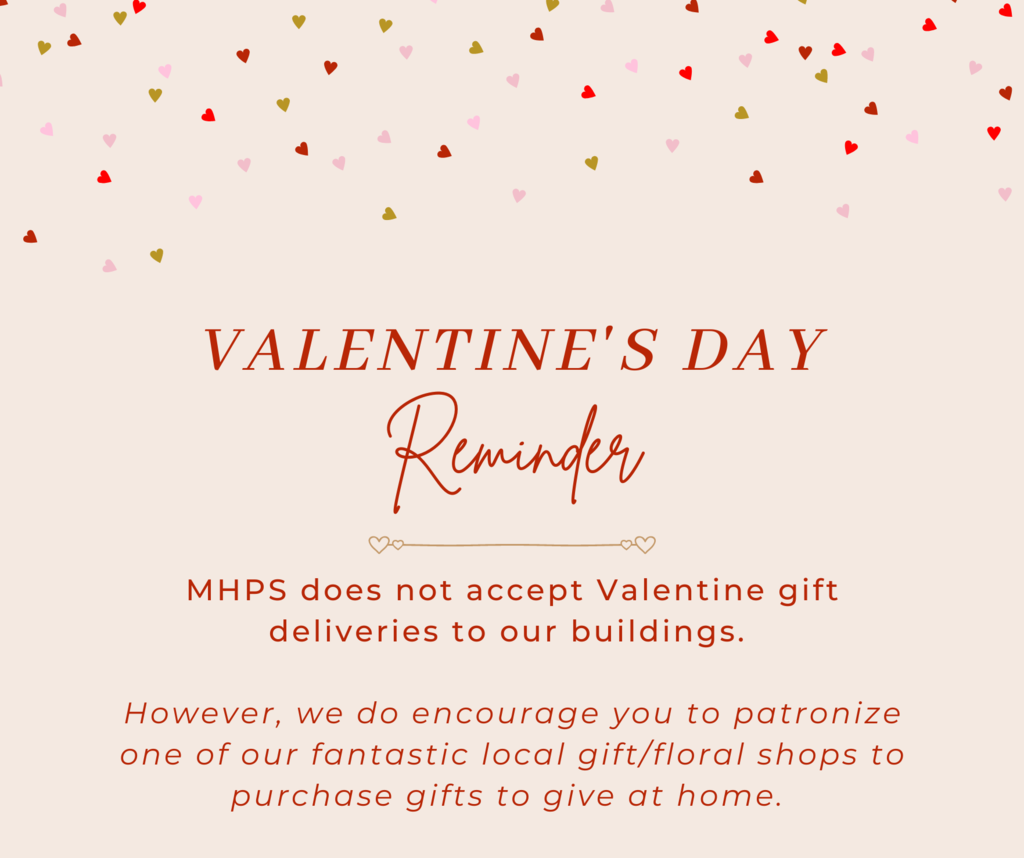 Mrs. Lawrence's Artist of the Week: December 12 Elijah Cooke 12th Grade Chalk pastels and glue on paper Contour Line Self-Portrait

Alyssa Cline 10th Grade "Contour Line Self-Portrait" Chalk Pastels and Glue on Paper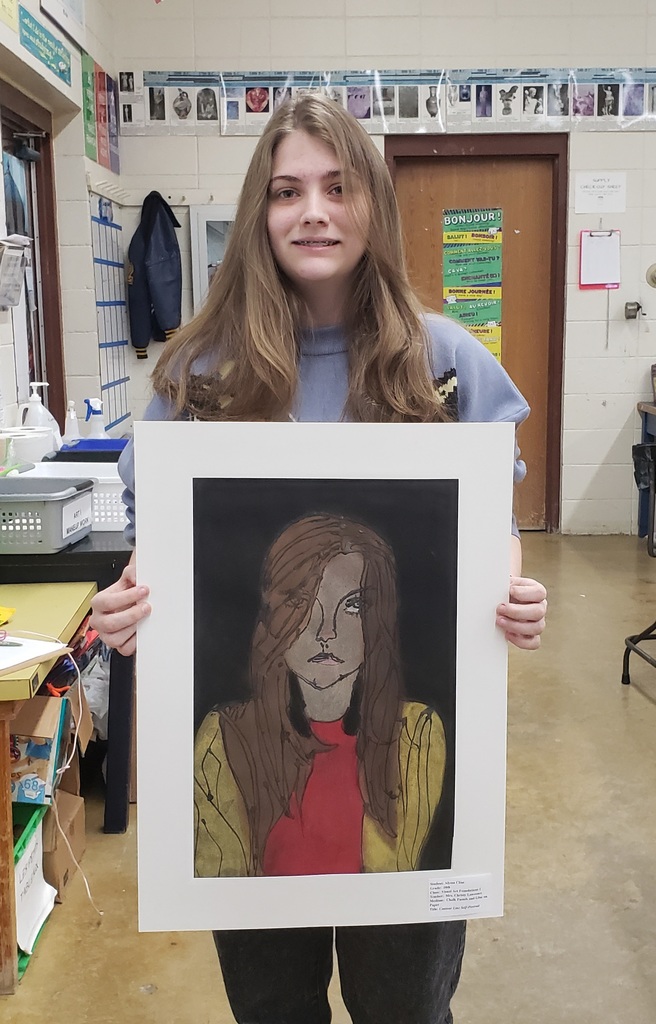 Join us for one of the most-loved events all year: The Mountain Home High School Career Academies Empty Bowls to Feed the Hungry Soup Dinner Thursday, February 23, 2023 4 to 6 p.m. MHHSCA Cafeteria $10 per ticket Proceeds go to the Food Bank of North Central Arkansas

We are excited about our 23 in 23 Reading Initiative! Our students start reading on January 9! MHPS is asking all community members to support our student reading initiative by dropping what you're doing and reading for 23 minutes on Monday, January 23, 2023 from 8 a.m. to 8:23 a.m. Take a selfie while you're reading and post it as a comment on the MHPS Facebook Page under this post (which will be pinned to the top of the page).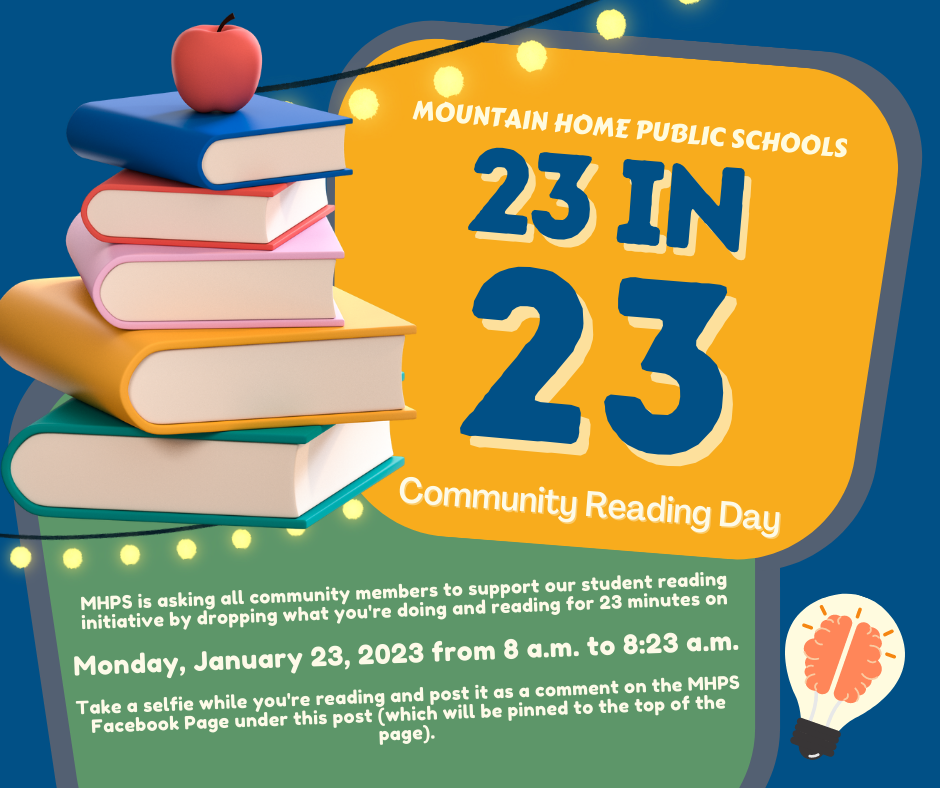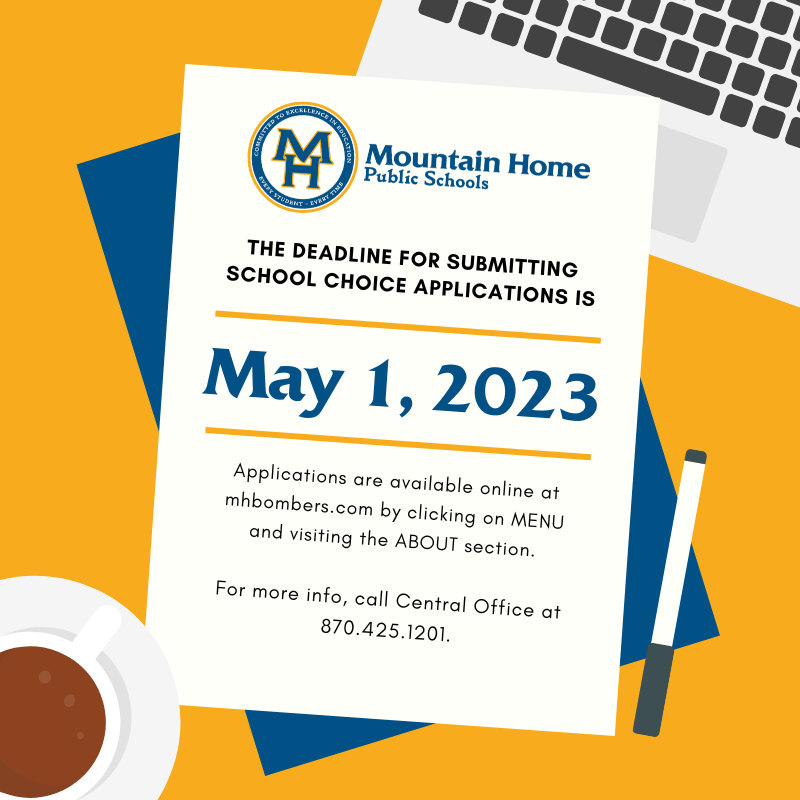 Paws of Love were on the high school campus during lunch for a couple days to bring a source of comfort during the stress of finals. The inspiration came from our college coaches' university visits and their own therapy dog options during finals week. It was such a success that they have been invited back for spring finals.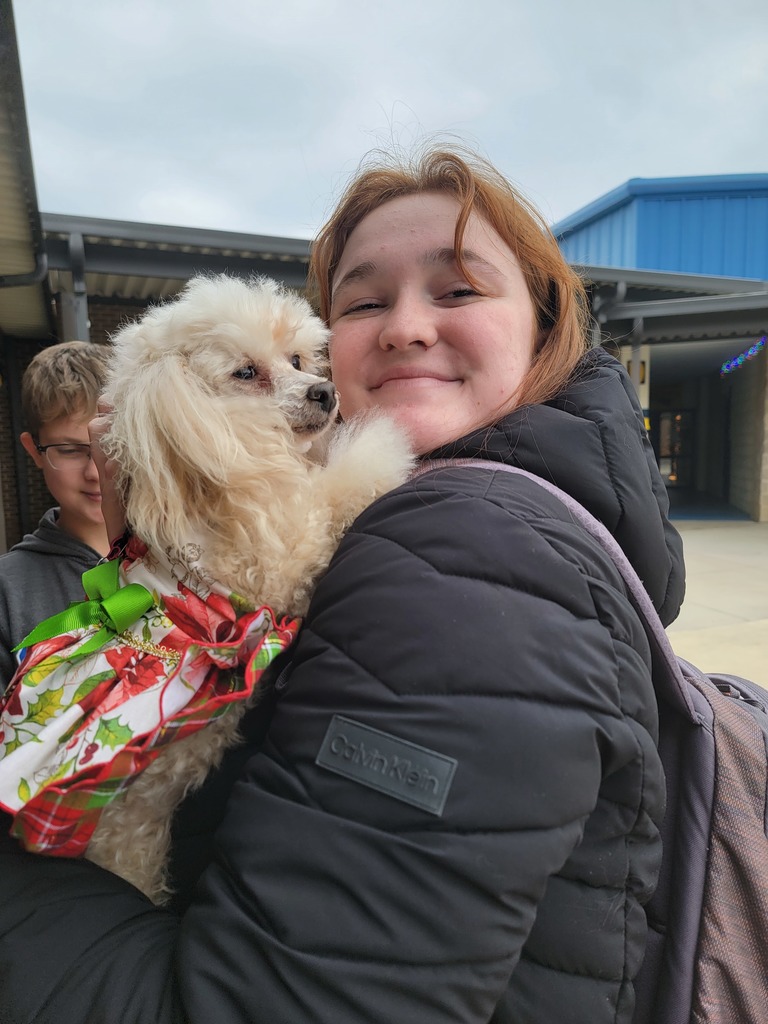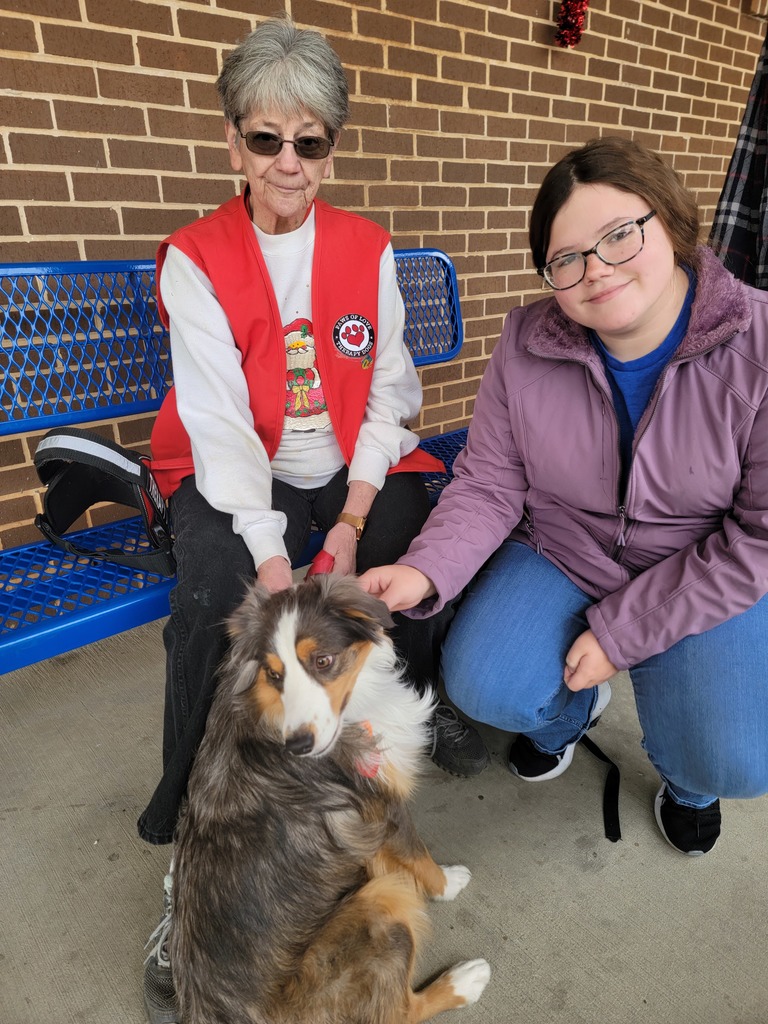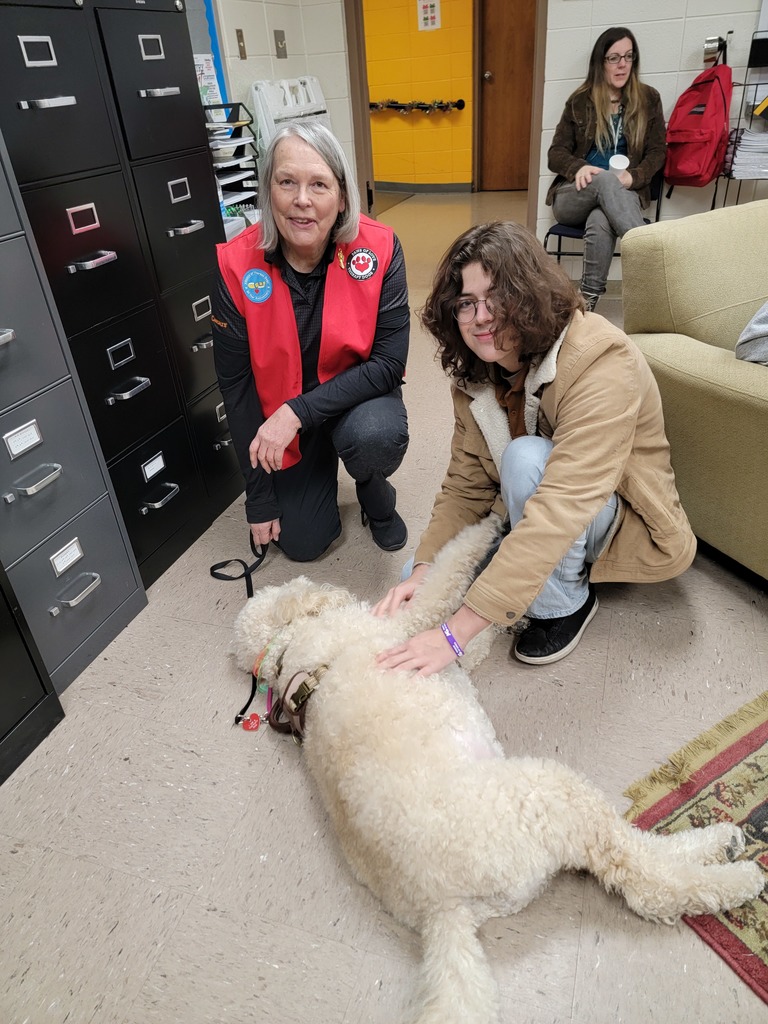 Congratulations to Anthony Aitken who graduated from our second chance diploma program (Night Flight) in December! We're so proud of you, Anthony! If you want more info about Night Flight, call 870-425-1261.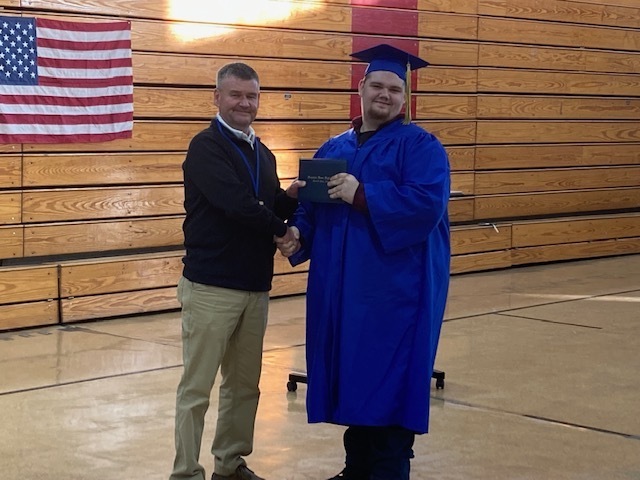 French Club Chili Supper Friday, February 3rd 4:30 to 6:30 pm Century 21 LeMac Realty, 1024 Hwy 62 East $5 per ticket